We are pleased to report the 8th PFS Collaborations meeting at Johns Hopkins University (JHU), Baltimore, USA, from 12th to 16th December 2016, with about 80 participants from various PFS institutions.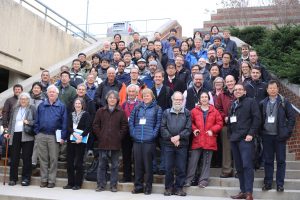 During the week, we had 2-day all-hands session, where we shared progress reports in the instrument development and survey planning study after the last collaboration meeting, and discussed plans and actions forward to the start of the science operation in a few years. Also, we organized a tour to the JHU's lab where many participants witnessed the camera units of the PFS Spectrograph System under development.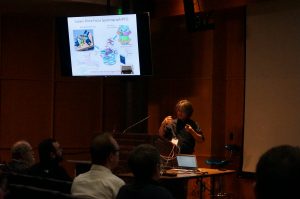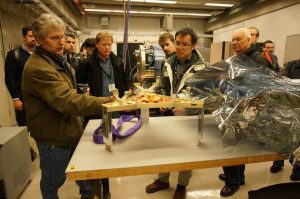 In the other 3 days, the science and technical teams had a number of breakout sessions in parallel and intensively discussed the current status, issues, and action items about individual topics.
From next year, PFS hardware will start coming to the Subaru Telescope observatory. The first subsystem will be Metrology Camera System.