PFS instruments are being developed all over the world. In this post, we are featuring the integration activities of Prime Focus Instrument in Taiwan.
Prime Focus Instrument (PFI) is the instrument literally installed to the prime focus of the Subaru Telescope, and consists of fiber positioner modules, guiding cameras and so on. Each fiber is attached with 2-axis actuator named "Cobra", in order to effectively observe about 2400 objects in the field of 1.25 square-degrees, which is seven times larger than the full moon. All the modules of fibers and Cobras have been assembled and tested at Caltech in USA and now shipping is underway. As of March 2020, 39 out of 44 modules have been delivered to Taiwan.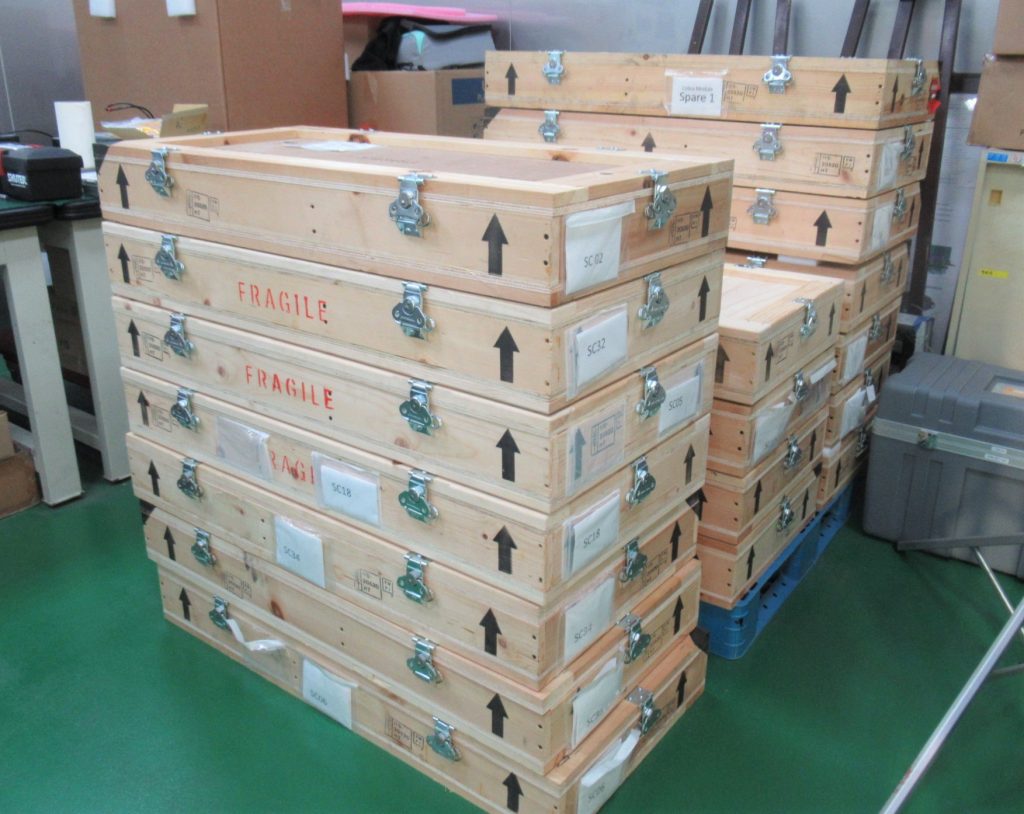 In Taiwan, members from Academia Sinica Institute of Astronomy and Astrophysics (ASIAA) and their partner ASRD of CSIST (Aeronautical Systems Research Division of Chung-Shan Institute of Science and Technology) are inspecting them, adding processing, and measuring "Cobra" parameters using test benched before installing PFI.
Testing Cobra modules in Taiwan unveiled that Cobra's behavior is more complicated than expected and its personality is stronger. We have a lot of discussions and tests to obtain a promising way to characterize cobras and move them accurately and stably, in order to position fibers accurately to the targets. As a result, we found that some "exercise" is needed to stabilize the movement if Cobras are inactive for a long time. We also found that we can move Cobra accurately by adjusting some parameters from the current movement for the next movement.
One module is installed to PFI so far, and ASIAA amd ASRD are studying in details how Cobra behavior changes at a cooler temperature (down to -5 degree Celsius) and with a tilt. After reviewing the result, we will start to install more modules.