Development of spectrograph modules has been in progress to complete PFS instrument. Spectrograph modules are being developed by Laboratoire d'Astrophysique de Marseille, Johns Hopkins University (JHU), Princeton University, Brazilian consortium in collaboration with Bertin Winlight. Although there have been many issues found during integration and test, we the team has been discussing one by one and solve them, to complete integration.
In the end of June 2023, another near-infrared camera was shipped to Subaru Telescope. The near-infrared cameras are assembled and tested at JHU, and the third camera was completed in June 2023 (*Note).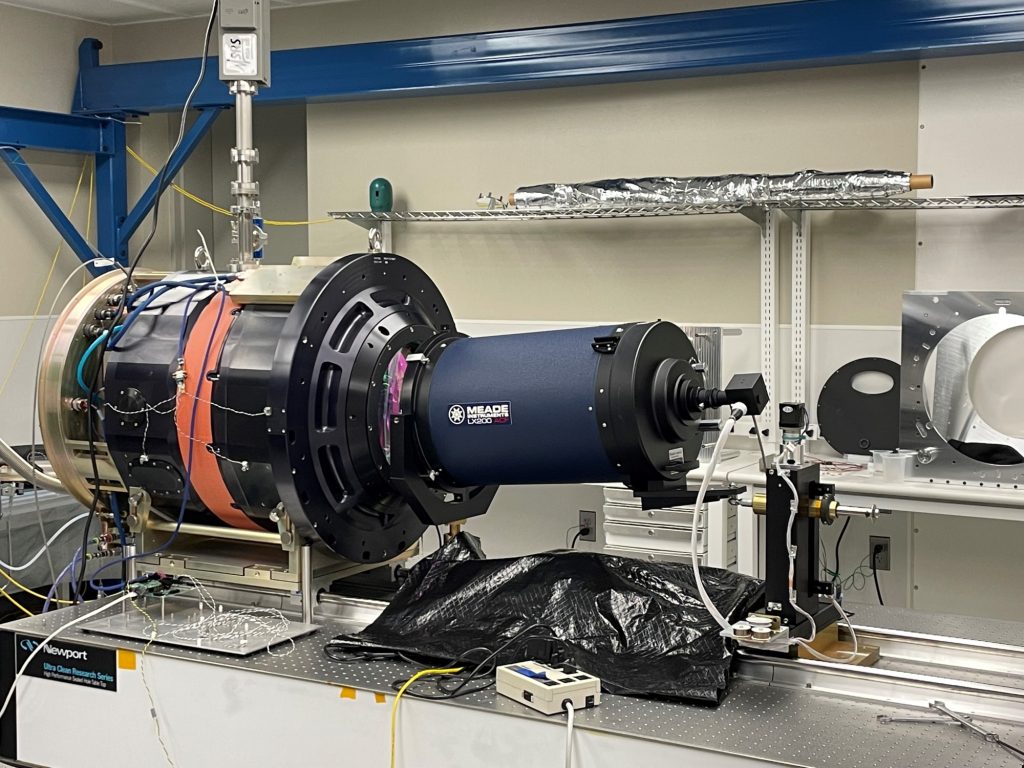 We had pre-ship review meeting on 15 June 2023, and discussed the performance of vacuum and cooling, image quality of the optics, and thermal noise. Since the review was passed, the camera was shipped from JHU later.
Like the previous shipping, the camera transported by air to Hawaii Island, and by track from the airport to Mt. Maunakea. The camera was installed to the second spectrograph on 6 July.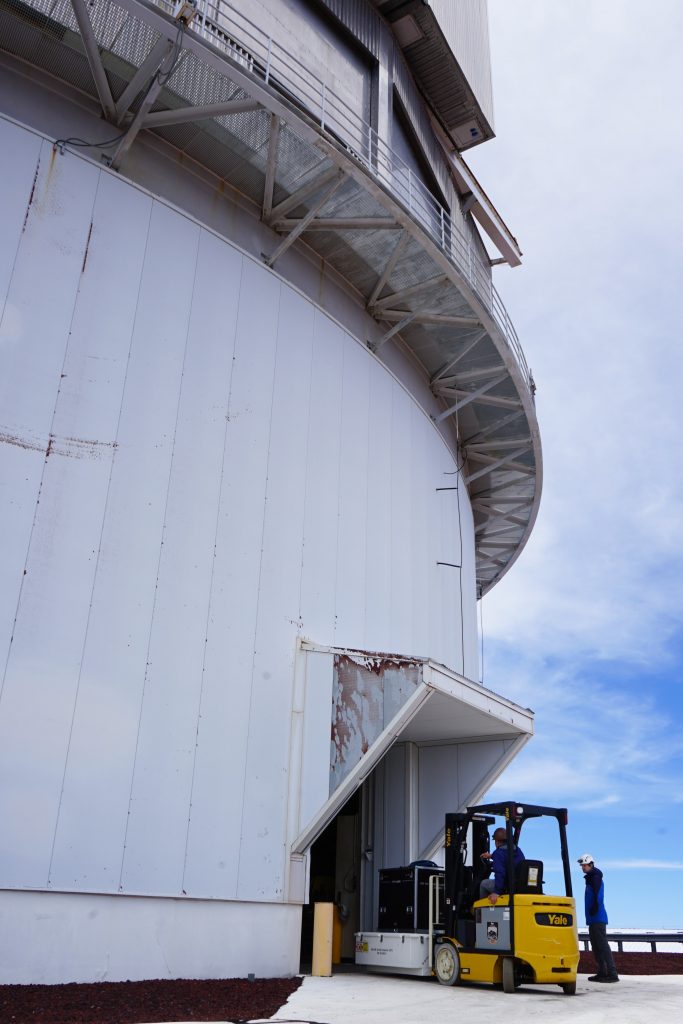 Now two spectrograph modules at Subaru Telescope can take ~1200 spectra across the full waveband with the blue, red and near-infrared cameras (380nm-1260nm). The new camera is being tested.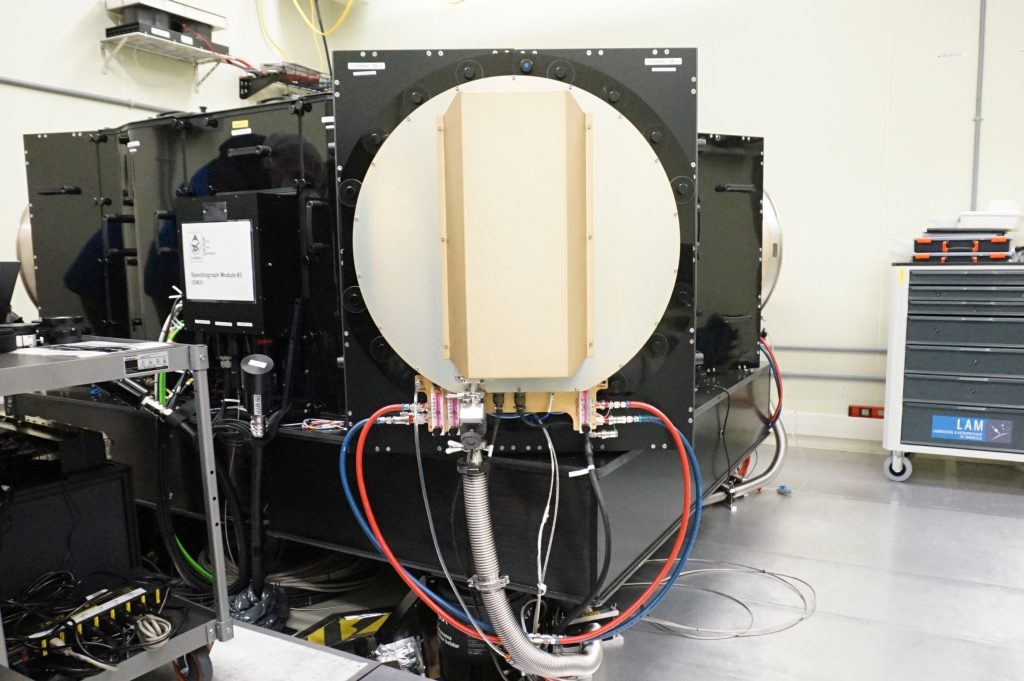 * Note: The first camera was shipped to LAM and is under test. The second camera was shipped to Subaru Telescope.