In October 2019, one of the PFS instrument subsystems, the first Spectrograph Module was shipped to Hawaii Observatory, National Astronomical Observatory of Japan.
We obtain about 2400 spectra with four Spectrograph Modules. The Spectrograph Modules are being developed by Laboratoire d'Astrophysique de Marseille (LAM, France), Johns Hopkins University (the USA), Princeton University (the USA) and Laboratório Nacional de Astrofísica (Brazil). Since last year, the first Spectrograph Module had been integrated at LAM.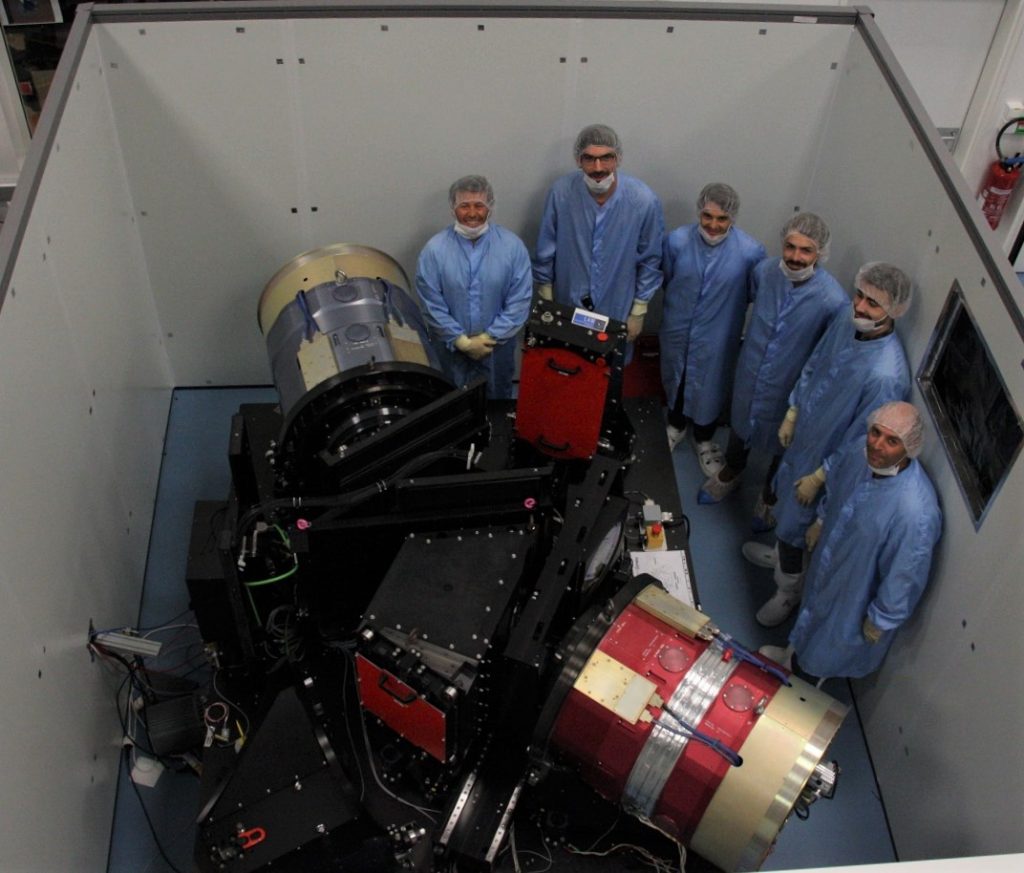 Each Spectrograph Module has three camera units; two visible camera units and one near-infrared camera unit. We finished the integration all components other than near-infrared camera and carried out the performance tests with visible cameras, so we had a review meeting to ship them to Subaru Telescope. We didn't wait for near-infrared camera this time, because we are willing to re-assemble the Spectrograph Module at Subaru telescope, to install there and test the performance, and then integrate with other subsystems. We are also willing to proceed integration of the second and later Spectrograph Modules.
The review meeting was held at Hawaii Observatory on 25 September 2019, connecting to developers via video conference. As a result of the meeting, the shipping was approved, and 12 boxes of the Spectrograph modules and tools hit the road from LAM in the end of October 2019. The module is heading to Hawaii Observatory. After delivered to Subaru telescope, we will install the first Spectrograph Module in the designated clean room in the dome building and test it there.
Bon voyage!

and Aloha!