The PFS project researches astronomical objects taking their spectra. Spectrograph modules take spectral images of our targets, and "(Wavelength) calibration lamp" is essential to process the raw images and get the spectra. Recently, Princeton University completed the assembly and test of the calibration lamp system, and shipped it to Taiwan.
PFS develops 4 spectrograph modules to obtain about 2400 spectra (600 for each module) in a single shot. The calibration lamp is important to take the data for extracting 600 spectra, and making maps of wavelength of each fiber on the images. The wavelength emitted by elements is well-known, so we can understand where the spot of a given wavelength is on the image, by taking the spectra of lamps of given elements. Since PFS covers wide range of wavelength in visible and near-infrared band, 360–1260 nm, gas lamps of 6 kinds of elements are used.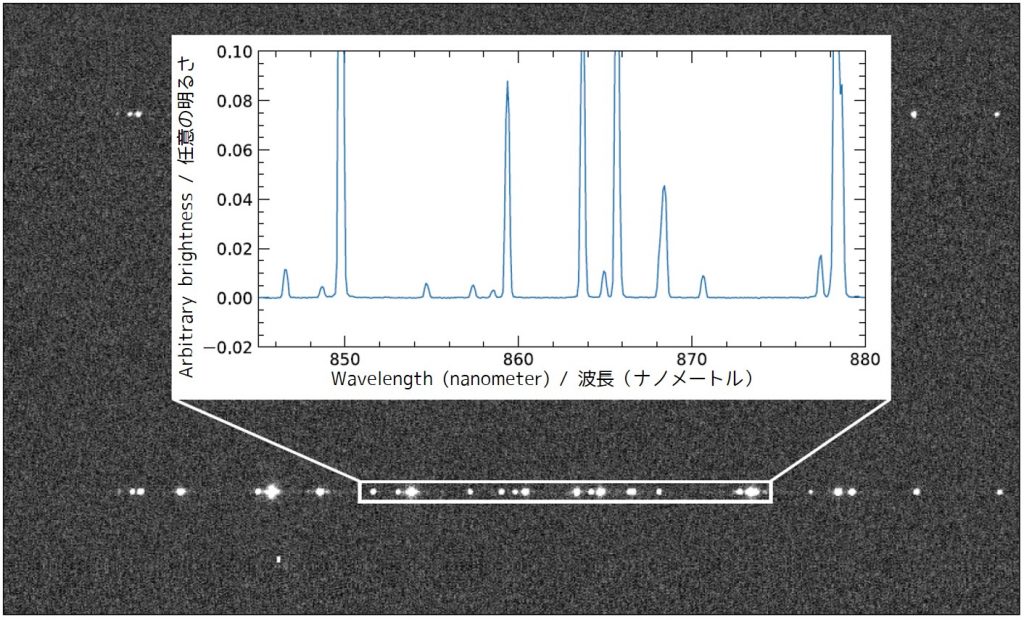 The calibration lamp is installed on the top of the Prime Focus Instrument in order to illuminate the ceiling of the dome building uniformly and observe the reflected light with fibers.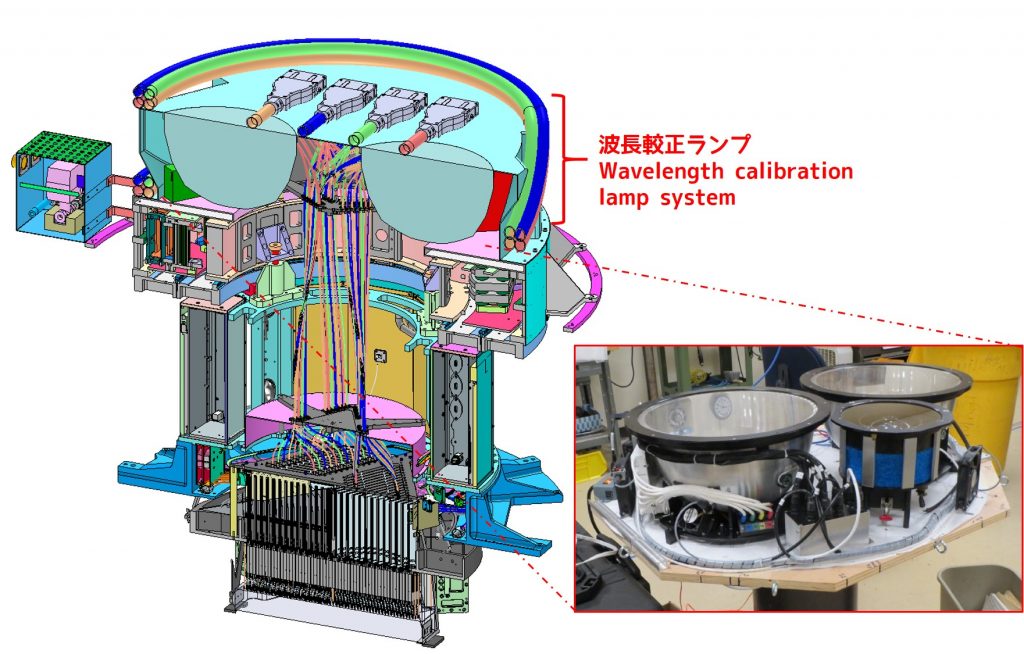 The system design and assembly are done by Princeton University, the USA. All assembly and tests were completed, so the lamp system was shipped to ASIAA (Academia Sinica Institute of Astronomy and Astrophysics) in Taiwan in June 2020. Now ASIAA is carrying out test integration and checking interfaces before integrating to the real PFI.