In parallel to the instrument development, the PFS project has been developing hard the science using it. We had the PFS science meeting in early March 2023 at Kavli IPMU (Japan), in the hybrid format with zoom.
The PFS science team has been developing a huge survey plan to observe enormous numbers of galaxies and stars in order to study the role of dark matter and dark energy in the Universe. At the science meeting, with the inputs from technical members about the current status of the instruments and the engineering observation plan, the team discussed how to finalize the survey proposal and checked the action items. Before and after the meeting, the each science group discussed details of the observations individually.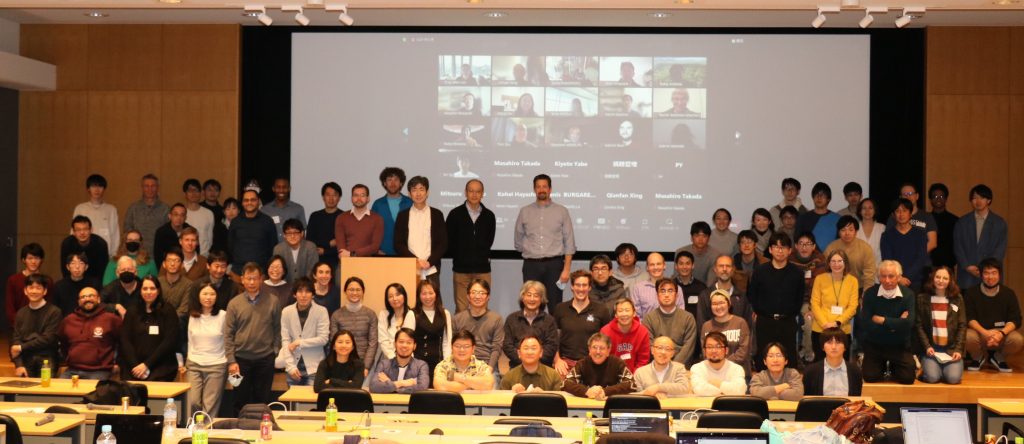 Many of us met in-person after the long lockdown due to the COVID-19 pandemic. We felt how pleasant and effective it was to have discussions face-to-face. As the technical members will work hard to complete the instruments, the science members will continue the efforts to prepare for starting the huge survey once the science operation starts.